Residential & Commercial Plasterers in Caulfield, Victoria
With 16 years of experience on a wide variety of unique projects in Caulfield, Victoria.
Plastering National has the expertise to deliver any plastering project no matter how bespoke or specific your requirements are.
Whether it residential or commercial project in Caulfield, our team can design purpose made mouldings for you or work with your designer in order to meet the precise needs of your project and space. For advice on bespoke plasterwork, please get in touch with our team today.
Our Complete plastering services
Cement, gypsum, polymer limestone, dispersion materials
Advice on selecting the right materials
Diligent preparation
Ability to smooth without creating curves
Manual or spray plastering
Consult and provide advice
Provide free quotation
Select best materials
Prepare all surfaces – period and restoration experts
Complete work
Polish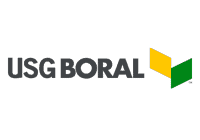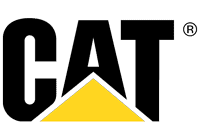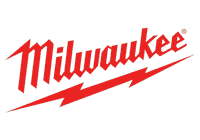 See What Our Clients Say About Our Professional Plastering Services in Caulfield
Katie Sills
a month ago
We highly recommend Ivan & the Caulfield Plastering National team for solid plastering and restoration/ repair of heritage buildings. Ivan repaired the external render on our 1886 Victorian house. He was able to repair some damage to large walls whereas other Caulfield plasterers told us we needed to replace render to the whole wall. He has the skills and training in traditional techniques we were looking for. Nothing was too much trouble and he is extremely tidy and polite and helpful. We would not hesitate to use him again or to recommend him.
tom cook
3 months ago
We have recently had the pleasure of having Ivan work on our ninety-seven year old Californian bungalow in Caulfield. The job was to repair the original lathe-and-plaster walls in a large room - Ivan was sympathetic to our values of having the walls made neat and tidy, solid, ready for the next hundred years. He also understood that we were interested in the process and explained and demonstrated each step along the way. The result is wonderful. There is no escaping the fact that lathe-and-plaster work creates mess and dust - but the care Ivan took with covers and sheets meant this was kept to a minimum. A very hard worker, exceptionally skilled, a delight to have around, we are happy to recommend Ivan's services.
michael bishop
a year ago
What a joy it was to see the team work their magic on the damaged, broken and missing pieces of plaster work on the facade of our 130 year-old Caulfield home. He carefully and expertly rebuilt features back to their original form using traditional techniques and natural materials. A skilled craftsman, he is also approachable, patient, consultative and friendly. We are delighted with the result. Plastering National surpassed our expectations on all fronts and we could not commend them more highly.
Sam Goyder
a month ago
After having an extension put onto the front of our Caulfield house, Ivan came and rendered the brick and blue board. He blended in the old and new seamlessly, completely covering the brick so no shape shows through. He works quickly and very cleanly. We highly recommend Ivan and the team. Job completed and I am happy!
Ellen Hudson
a week ago
The Plastering National tean did such a wonderful job at our Caulfield house. They made the cracked walls and ceilings of our old Victorian home look like new again! We can't believe how smooth they are now. We're thrilled with their work. They was very reliable and take pride in their work. An absolute pleasure to work with. I highly recommend!
Graeme Ceshire
1 year ago
Ivan and the team were great to deal with. They did a wonderful and very reasonably priced job. They started and finished on time even though we added a few extra things.
I had quite extensive damage to 3 walls which had required the house to be underpined. The walls now look like new and you would never know that there had been any damage. Exceptional customer service!
Michael Loganathan
a year ago
I am pleased to write this recommendation for the Plastering National team. We gave the team a variety of challenges to repair considerable damage to our 19th Century terrace in Caulfield. Ivan accepted all with professionalism, confidence and, even, enthusiasm. He has done all he said he would, and was at all times thoughtful, punctual and courteous. Such a great job!
Jeni Stavreski
a month ago
During our Caulfield reno, the unexpected happen and we needed a solid plaster. From the moment I called Ivan, he guided us through our options and was very personable and clearly knowledgeable. After receiving his reasonably priced quote, he was a pleasure to deal with and went above and beyond to deliver. We couldn't be more happy with how his work turned out. I would definitely recommend Ivan.
Residential Plastering Contractors Near You
Caulfield, Victoria
Looking for a plastering contractor for your Caulfield home? Whether for external or internal paintwork, drywall installation, insulation, or converting to sustainable design, our painters and plastering contractors have got your domestic building needs covered. We've served both residential and commercial sectors during this time, and our record quality of results has satisfied many Caulfield clients over the years.
Sophisticated Commercial Plastering
Caulfield, Victoria
Looking for a plastering contractor for your Caulfield commercial space or business? Join hands with the best plastering specialists of Caulfield to transform the interiors of your commercial & business office using the most advanced technologies. Plastering National provides the best solutions for drywall plastering and gyprock installation with 100% satisfactory results.
Our Caulfield teams have the expertise and the experience to work with all kinds of commercial plaster requirements and ensure the most exceptional results for every single client. Interiors are one of the significant aspects of any business premise. Plastering National are known for their attention to detail and for crafting designer commercial spaces.
Caulfield's Bespoke Plastering services Nearby
Many Caulfield property owners feel tempted to try DIY home or business repairs. While it's understandable to want to save money, repairing the wall and ceiling plaster with no experience is risky and could result in more costly damage than you started with. Our professional plasterers offer the advantage of experience and training, completing complicated jobs in manageable timeframes for affordable prices. Whether you're looking to restore old crown moulding or need to patch up damaged walls, our team at Pristine Painting is here to help.
Quality Shop & Office Fitouts For Caulfield Businesses
Classic Walls & Ceilings specialises in office fit-out and shop fit-out for Caulfield businesses. With more than 16 years in the industry, our professional plasterers have experience in designing and building fit-outs for:
All internal plastering
Suspended ceilings
Plasterboard ceiling systems
Plasterboard wall systems
Villaboard wall systems
Window reveals
Partition walls
Square set
Bulkheads
P50 shadow line
Suspended tile grid ceilings
Fire-rated systems
Suspended ceilings
Partition walls
About Caulfield
Caulfield is a suburb of Melbourne, Victoria, Australia, 12 kilometres south-east of Melbourne's central business district. Its local government area is the City of Glen Eira. It is bounded by Kooyong Road in the west, Glen Eira Road in the north, Glen Huntly Road in the south and Booran Road in the east.
How to get to Caulfield
Melbourne
Victoria, Australia
Take Elizabeth St, Collins St and Flinders St/State Route 30 to Kings Way/Princes Hwy/A60/State Route 60
6 min (1.2 km)
Head south on Elizabeth St toward Bourke St
290 m
Turn right onto Collins St
250 m
Turn left at the 1st cross street onto Queen St
110 m
Continue onto Queen St
110 m
Turn right onto Flinders St/State Route 30
500 m
Take National Route Alt 1 to Normanby Rd in Malvern
15 min (9.8 km)
Turn left onto Kings Way/Princes Hwy/A60/State Route 60
Continue to follow Kings Way/Princes Hwy/A60
2.3 km
Keep right to continue on National Route Alt 1
7.5 km
Take Balaclava Rd and Bambra Rd to Newlyn St in Caulfield
4 min (1.9 km)
Turn right onto Normanby Rd
71 m
Turn left to stay on Normanby Rd
160 m
Turn right onto Kambrook Rd
150 m
Turn right at the 1st cross street onto Balaclava Rd
400 m
Turn left onto Bambra Rd
1.1 km
Turn right onto Newlyn St
5 m
Caulfield
Victoria 3162, Australia
Request Plastering Estimate For Your Caulfield Project
Water damage? Blown crumbling walls? Need ceiling repair? Or just want to freshen up your living space? Our team of plasterers in Caulfield can cater to all your plastering needs, restoring your property no mater how big or small your project.